---
The Green Vessel

Auteur

: Etienne de France

Année

: 2019

Catégorie

: fiction expérimentale
Fiche Technique

Titre original

: The Green Vessel

Durée / duration

: 51 min

Format de tournage

: 1,33:1, couleur

Langue

: Anglais, espagnol

Sous-titres

: Français
Crédits

Réalisation / direction

: Etienne de France

Scénario / screenwriting

: Etienne de France

Assistant réalisateur / Direction assistant

: Christopher Ulutupu

Image / photography

: Iain Frengley, Kevin Cartwright, Etienne de France

Son / sound

: Pablo Gomez, Kane Laing​

Montage/ Editing

: Sigurdur Eythorsson

Montage son / Sound editing

: Amaury Arboun

Avec / with

: Alex Greig, Moana Ete, Tini Vaofusi, Keilan Smith, Martin Patrick, Kane Laing​, Mike Peters, Gregorio Manzur

Producteur / producer

: Olivier Marboeuf, Etienne de France

Producteur associé / associate producer

: Cédric Walter

Production / produced by

: Etienne de France, Residency at the International Center of Art and Landscape of the Island of Vassivière (2015), Dicréam, Aide à la Maquette, Résidence FLORA Ars+Natura Colombia (2015), résidence Te Whare Hēra – International Artist residence (Massey University and French Embassy in New Zealand) 2016, Synesthésie, Saint Denis (2016), Julien Duc-Maugé, Fonds d'Amitié France – Nouvelle-Zélande (2016), Spectre Productions
The Green Vessel tells the journey and the story of an old man on a river. Like a storyteller, he shares with us a story: the tale of a scientist, who discovers a contaminated river, and tries to understand the sources of this problem. Accompanied by an artist and a young guide, he pursues his research in remotes territories covered by a large forest. As he continues his tale, the old narrator engages himself in a long journey between river and vegetation, a quest that connects him to his own story.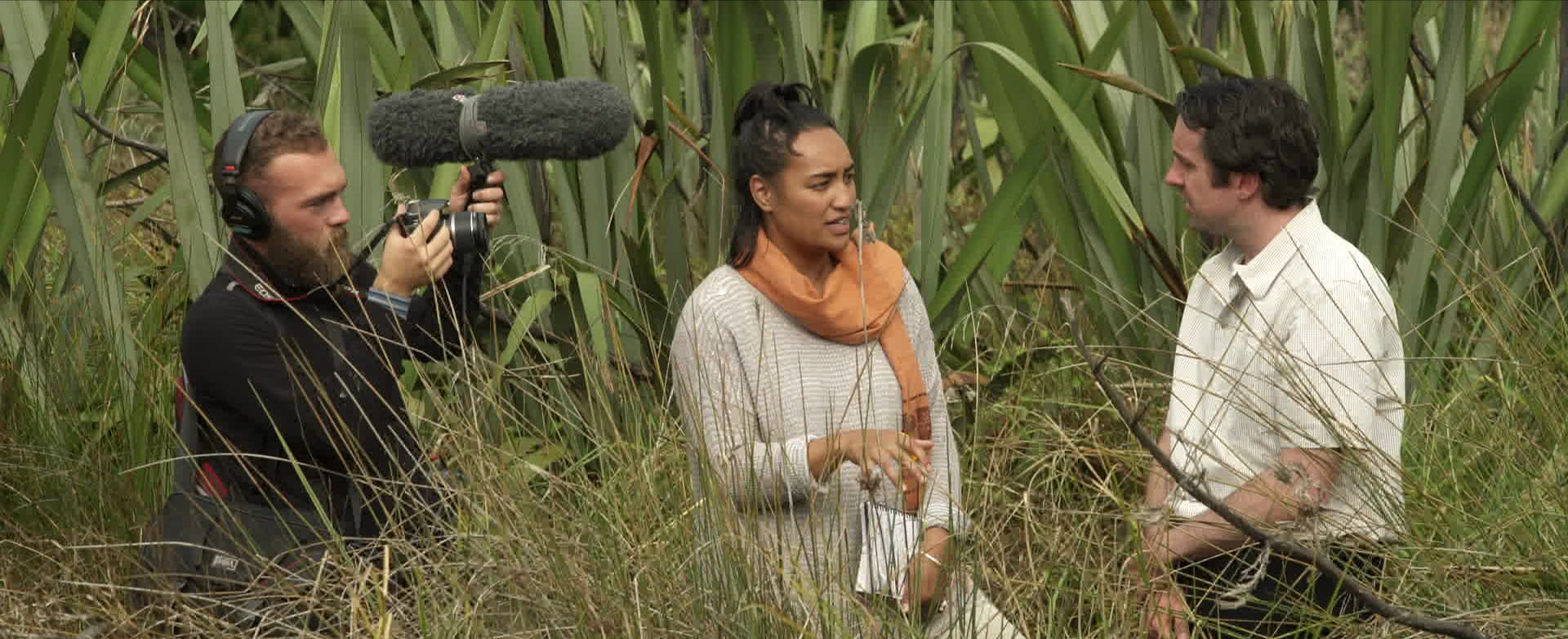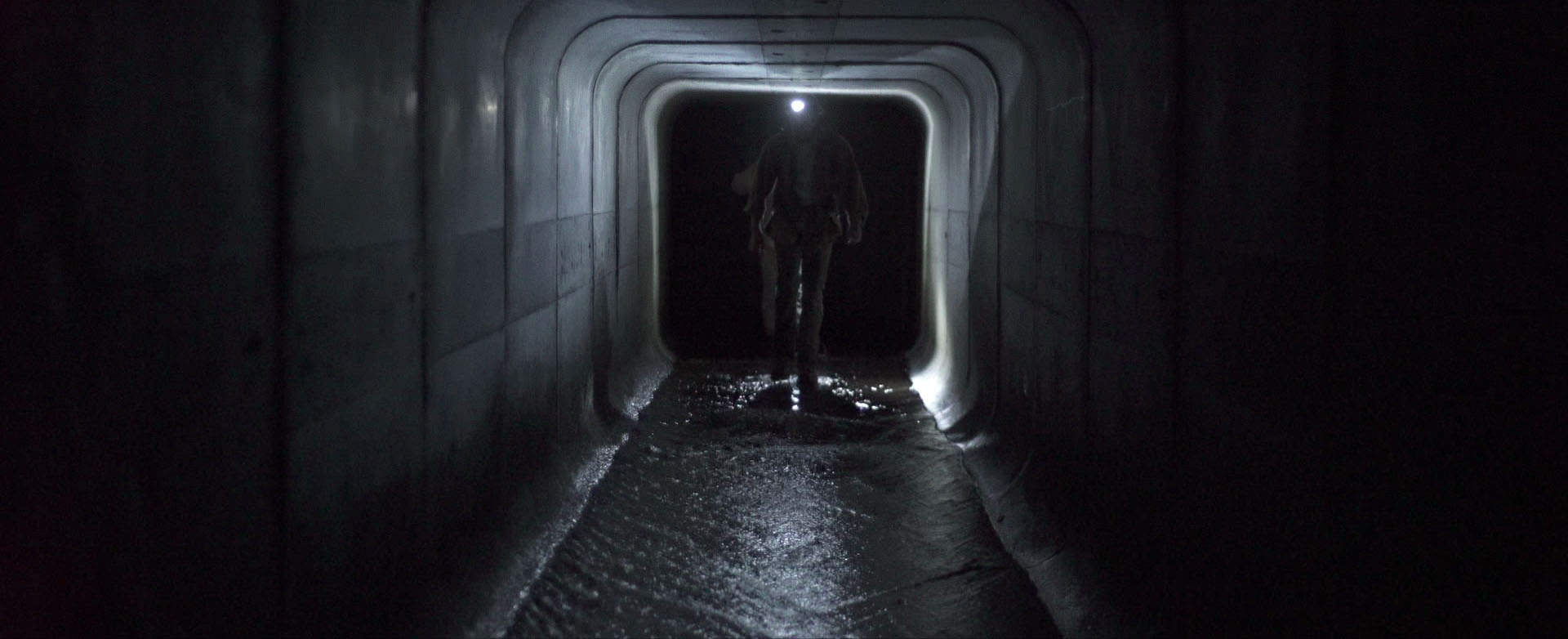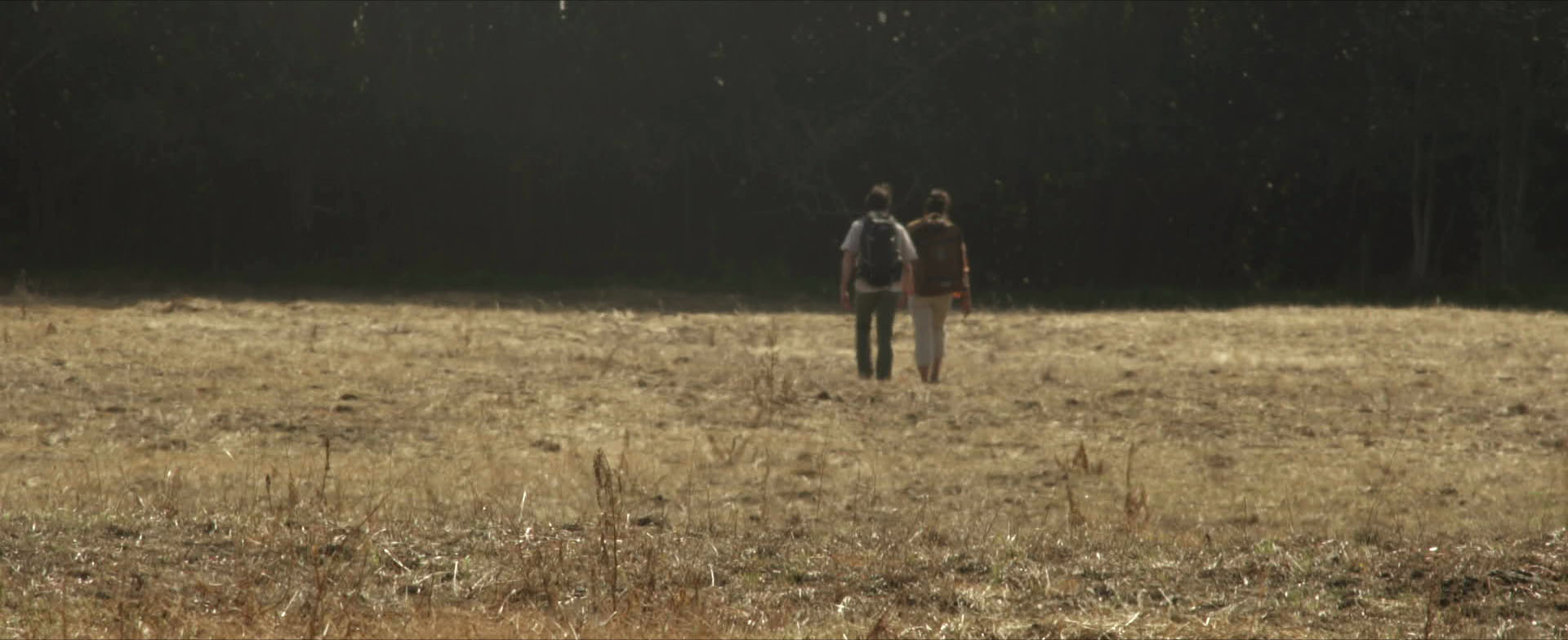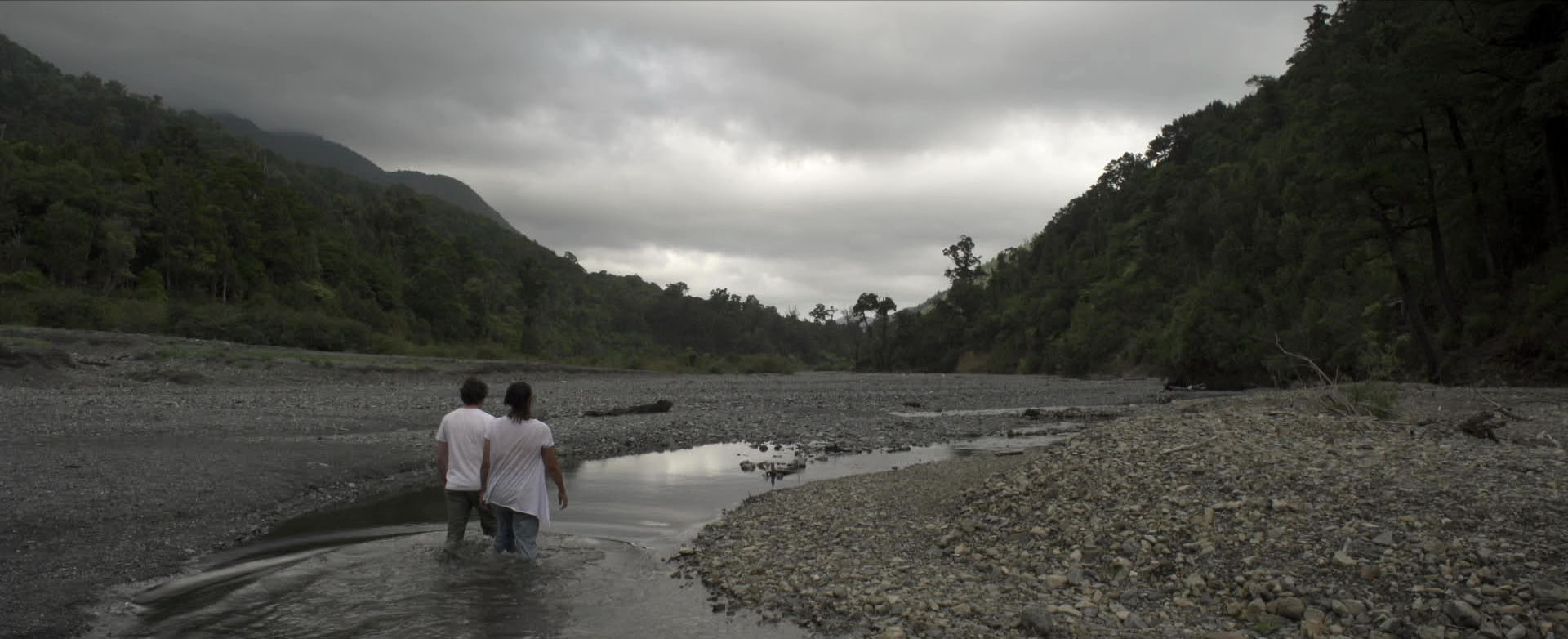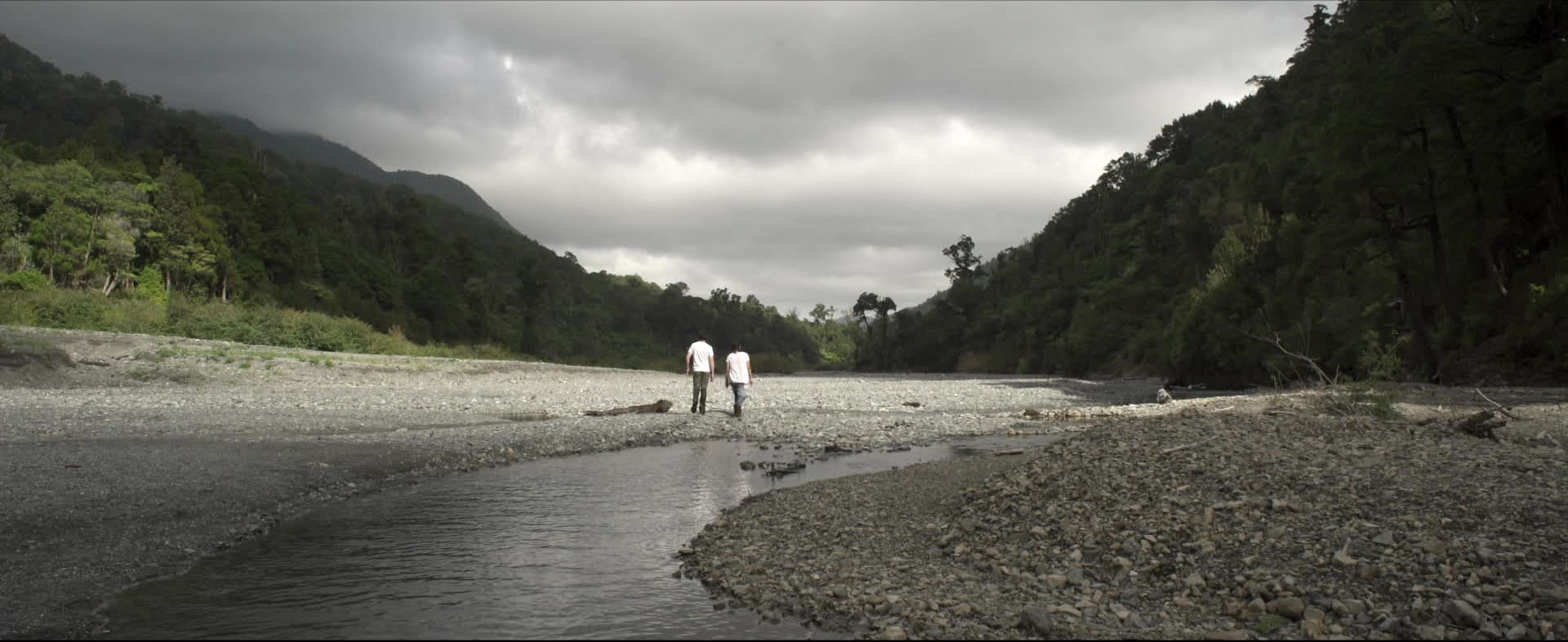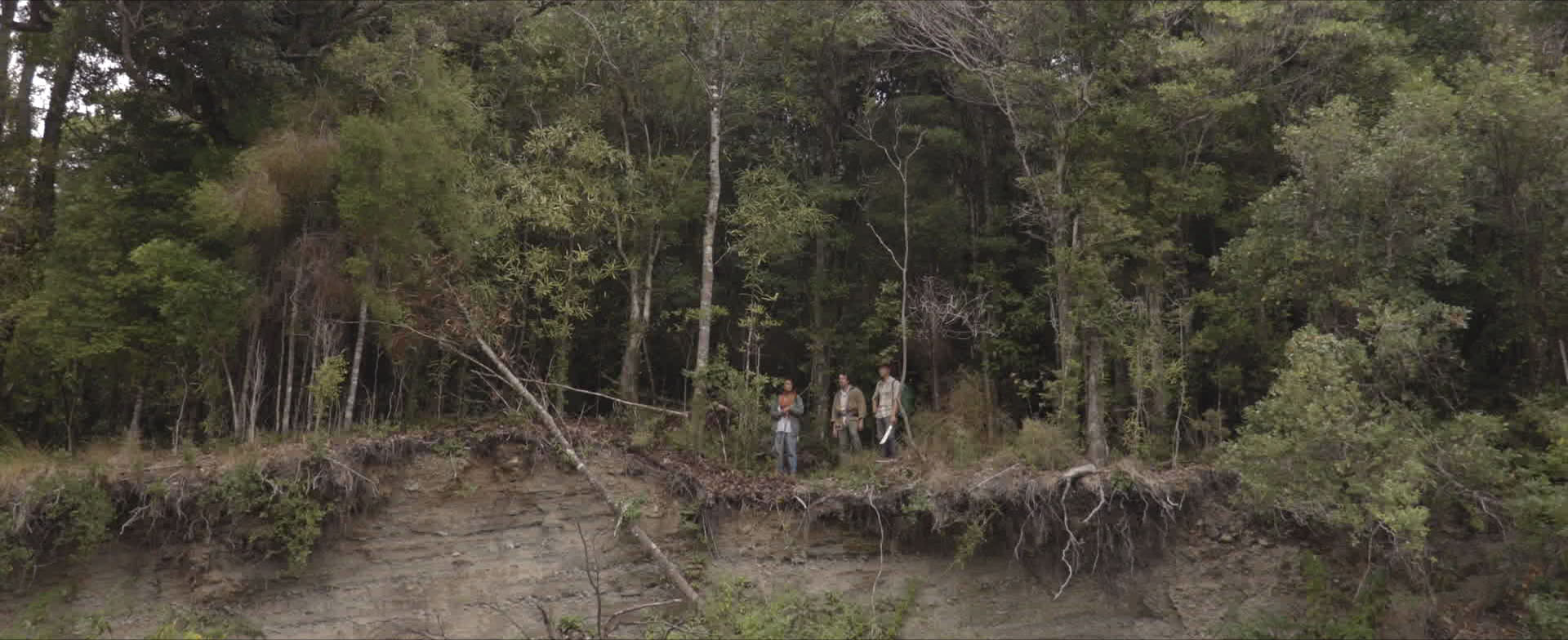 Palmarès
FIDMarseille 2019 (French Competition, First feature film)
Etienne de France (b. 1984, Paris) is a visual artist, currently based in Paris, France. He received a B.A in Art History and Archaeology in Paris (2002-2005), and then completed a B.A in Visual Arts at the Iceland Art Academy of Reykjavik (2005-2008).
Unfolding his practice in multidisciplinary and fragmented ways, Etienne de France explores the relationships between concepts of nature and landscape.
Through the fields of sciences and architecture, he creates works using a variety of media such as video, writing, photography, sculpture and drawing. From a questioning on landscape as a space of imaginary and emancipation, he elaborates fictional but highly credible narrative series of works.
From the first railway company in Iceland (Icelandtrain, 2009-2010) to the rediscovery of a legendary sea mammal in Greenland (Tales of the See Cow, 2012), his works are always contextualized in a determined landscape, identified or not. He completed a 200 km long walk in the middle of French country (Exploration of a Failure, 2013-2014). With his site specific installations referring to the Mesoamerican ruins and models (Rise, 2013 and The Journey, 2015), his work is both a physical travel and a questioning our own environment.
Examining the use and the representation of lands and landscapes in Southwestern United States, through the journey of a young Native American (Mohave), he questions how cinema and visual arts contributed to the colonization and cultural appropriations of these lands (Looking for the Perfect Landscape, 2017).
Installations, videos and performances in museums, galleries and festivals include: Museu de Arte Brasileira, São Paulo, Brazil, 2017, Contemporary Art Center of Ivry – Crédac, Ivry sur Seine, France, International Center of Art and Landscape of Vassivière Island, France, 2016, Reykjavik Art Museum, Iceland, 2016, School of Architecture of Paris-La Villette, Paris, France, 2015, Gallery of Evolution, Museum of National History, FIAC, Paris, France, 2014, Domaine de Chamarande, France, 2013, Parco Arte Vivente, Torino, Italy, 2012, National Gallery of Iceland, Reykjavik, Iceland, 2010, Thessaloniki Biennale, State Museum of Modern Art, 2010.
Filmography
Looking for the Perfect Landscape, HD video, color, stereo, 45 minutes, 2017
Tales of a Sea Cow, HD video, color, stereo, 58 minutes, 2012
Videos
Virtuality, HD video, colour, stereo, 24 minutes, 2007
Exploration of a Failure, HD video, colour, stereo, 24 minutes, 2013